Museum Quality Hardware Safeguards Whitney Museum's Works of Art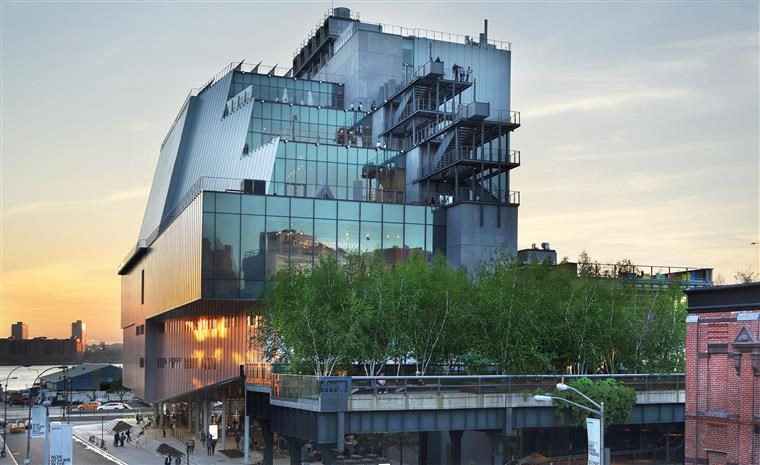 The Whitney Museum of American Art called for distinctive solutions to not only meet the unique needs inherent in a museum application, but that would also offer the highest levels of security while complementing the elegant aesthetics of this marquee structure.
Customer
Designed by architect Renzo Piano, the museum includes approximately 50,000 square feet of indoor galleries and 13,000 square feet of outdoor exhibition space including terraces facing the High Line. The prestigious structure, which opened in May, is an anchor building and core component of the revitalization of Lower Manhattan's Meatpacking District.
Challenge
The unique needs of a museum application required ASSA ABLOY to not only provide the utmost in security and aesthetics, but to offer solutions for a wide variety of specialized needs — for example, the ability to reconfigure openings to move large art installations throughout the building as needed.
Solution
ASSA ABLOY carefully selected each of the 450 openings to reflect specific needs. While some called for swinging doors or glass display doors traditional in a museum setting, others were specialty openings, such as doors connected to doors to create a broad opening for moving museum pieces.
The project also required unique applications for hardware specifically designed to work with specialty openings or glass doors. For example, several of the tall glass doors utilized Rixson pivot products to hang them.
Various openings also needed different layers of security. Many of the openings are controlled by electronic lock products to maintain the integrity of security in the museum spaces, as well as in the "back of house." An extra layer of protection was sought through Sargent's patented level key system.
Throughout the structure, hardware was chosen with an eye to aesthetics. A Sargent designer lever was selected because of its adaptability to conform to the design of the project – it could be used on any levered lock, from electronic locks to exit control devices and mortise locks, to allow for a uniform look that upholds both security and aesthetics.
This article was written and originally published by Assa Abloy.
Original link: https://www.assaabloydss.com/en/resource-center/case-studies/entertainment-facilities/aesthetic-openings-for-a-landmark-project
WSS Integrated Technologies is a proud partner of Assa Abloy.