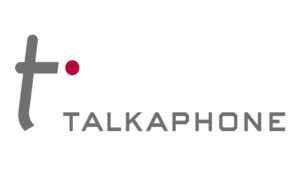 The Industry Leader In Emergency Communications
Mass Notification: When a crisis or emergency occurs, the site occupants and authorities must be alerted. Talkaphone's mass notification has you covered. Whether that means traditional A/V notification or electronic communication through email or texting, you can be assured that your personnel are notified and instructed on how to be safe through any situation.
Area of Refuge: A standard in building code for certain building types, area of refuge is a life safety device that can assist those who are unable to evacuate due to emergency circumstances. Talkaphone's solutions are approved to meet these stringent standards and be effective and reliable in the most crucial of times.
Emergency Communication Pedestals: Talkaphone's emergency communication pedestals can assist those who are in need to call the authorities for help. The designs are modular and can accommodate a variety of hardware including two-way intercoms, phones, WiFi access points, cameras, defibrillators, and more. They add to the safety of corporate buildings, hospitals, parking garages, and campuses around the world.
Industries Served
Education
K-12 schools and college campuses must have a comprehensive safety plan and find solutions to create a secure environment for their students, faculty, and staff.
Talkaphone designs attractive and reliable two-way communication systems that are hands-free and ADA-compliant. Our emergency call stations, mass notification systems, and visitor management products provide campus security departments with dependable communication solutions to help meet all of the unique challenges that school administrators face.
Government
With the ever-growing amount and complexity of threats we face today not only in the USA but also abroad, it becomes critical for state and local authorities to have a comprehensive safety plan and find solutions to create a secure environment for the general public and staff in government buildings.
Talkaphone offers more than emergency communication solutions, we ensure peace of mind and provide reliable help points to those in need. Talkaphone's wide variety of ADA-compliant, two-way communication systems provide users with a way to effectively report incidents and receive assistance.
Healthcare
Protecting the health and safety of patients, healthcare providers, and staff is a top priority in any hospital setting. Medical buildings, surgery centers, hospitals, and other healthcare facilities face many unique and challenging safety concerns.
The publication, Workplace Violence in Healthcare, by the Occupational Safety and Health Administration, states that from 2002 to 2013, incidents of serious workplace violence were four times more common in healthcare than in private industry on average.
Transportation
With millions of travelers taking to our nation's airports and mass transit facilities each year, safety and security are among the most important and scrutinized elements of any facility's infrastructure. Not only must personnel provide for the safety and protection of travelers within the terminal, but they also must account for incidents at various, and often remote, parking facilities.
Talkaphone offers more than emergency communication solutions, we empower people to make a difference. Two-way communication systems enable travelers and transit personnel to respond to emergency situations and provide passengers with a way to effectively report problems and receive critical information.
The Power of
Experienced
Integration
Because we're skilled in all types of life and property protection systems, we can design integrated systems that combine your intrusion detection system with fire alarm systems, video security and access control systems in a single command and control center. Our integrated systems provide a greater degree of protection for your workers, equipment, and buildings.