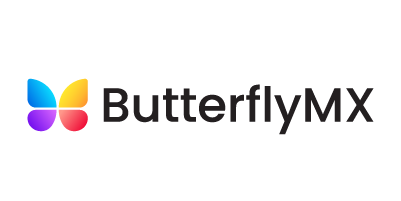 ButterflyMX is your complete property access solution, providing a secure, convenient, and affordable way to manage and grant access on the go. Empower your tenants to open doors, gates, and elevators with a smartphone and ensure they never miss a visitor or delivery. Enjoy easy installation and cut costs by eliminating building wiring and in-unit hardware, and save time by integrating with popular access control and property management systems. Join the 8,500+ multifamily, commercial, gated community, and student housing properties that have made access simple with ButterflyMX.
ButterflyMX's features are designed specifically for developers, owners, property managers, and tenants — lowering operating costs and improving tenant satisfaction. Developers and owners no longer need to run building wiring or install in-unit hardware; property managers can grant property access, issue or revoke permissions, and review entry-logs from an online dashboard; and residents can open doors from their smartphones, issue visitor access, and see who is trying to enter the building.
The Power of
Experienced
Integration
Because we're skilled in all types of life and property protection systems, we can design integrated systems that combine your intrusion detection system with fire alarm systems, video security and access control systems in a single command and control center. Our integrated systems provide a greater degree of protection for your workers, equipment, and buildings.