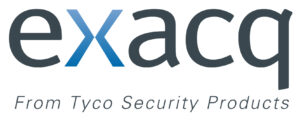 The Global Leader in Video Management Software.
Exacq is a leading manufacturer of video management system (VMS) software and servers used for video surveillance. Known for its ease of use, the exacqVision VMS software is available on factory-installed hybrid and IP camera servers, commercial off-the-shelf servers and directly installed on approved IP cameras.
exacqVision offers a solution for every deployment from small, single-camera systems to large, scalable systems. Every exacqVision server includes the cross-platform server and client software, plus the exacqVision web service which enables the web browser client and the free Exacq Mobile app so you can manage your video anytime, anywhere.
The Power of
Experienced
Integration
Because we're skilled in all types of life and property protection systems, we can design integrated systems that combine your intrusion detection system with fire alarm systems, video security and access control systems in a single command and control center. Our integrated systems provide a greater degree of protection for your workers, equipment, and buildings.