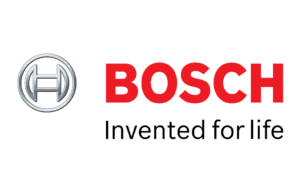 Empowers You to Build a Safer, More Secure and Enjoyable World
With a passion to create a safer and more secure world, our story is one made of many, each as unique as the solutions we provide for our customers. That story begins with you. It begins right here. Protecting lives, buildings and assets is our aim. Our customizable solutions comprise video surveillance, intrusion detection, fire detection and voice evacuation systems as well as access control and management systems. We are unique in being a true one-stop-shop for any building technology application. Professional audio and conference systems for communication of voice, sound and music complete the range.
Integrate all safety & security products and subsystems on one platform
We offer integrations for all scales of projects. Bosch's integration software BIS is specialized in complex solutions like airports, healthcare, retail, stadiums, transportation and many more. It manages different Bosch security subsystems like access control, video surveillance, fire alarm, public address or intrusion systems on one single platform. The building integration software allows for integration of third party hardware and software via open standards and Software Development Kits (SDKs). Thanks to its modular structure, you can add or remove single elements or create new combinations, which provides maximum flexibility and the solution you need. No matter how comprehensive and complex your building management requirements are, the building integration software responds flexibly and is also easy to use. It enables the operator to keep the overview in complex building structures like airports, stadiums or manufacturing sites and allows him to react quickly and efficiently in case of an alarm.
End-to-end solutions with Bosch Security and Safety Systems
Expand business opportunities as our partner with integrated security solutions and increase mutual revenue and profit in a dynamic and innovative security environment with fully integrated, connected, leading edge products and technologies – seamlessly leveraging our and your platforms in designing user relevant application and system solutions. As security IP solution provider, the Bosch Integration Partner Program provides support and services for the integration of key technologies with Bosch system components. The Integration Partner Program compelling service portfolio helps to differentiate and enhance selling proposition – supported by customized co-marketing and co-selling opportunities.
The Power of
Experienced
Integration
Because we're skilled in all types of life and property protection systems, we can design integrated systems that combine your intrusion detection system with fire alarm systems, video security and access control systems in a single command and control center. Our integrated systems provide a greater degree of protection for your workers, equipment, and buildings.