Five Things You Should Ask Your Fire Protection Company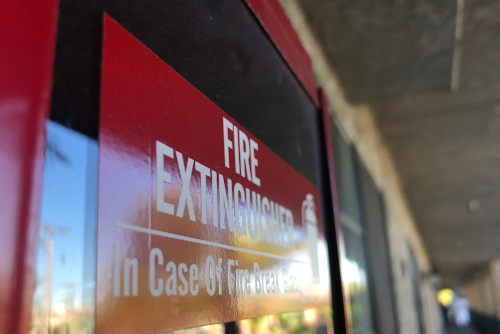 What You Should Ask Your Fire Protection Company
Fire damage can cause significant damage to an organization's business, including reduced productivity, loss of revenue, property damage, and the possibility of losing lives or livelihoods. Organizations are able to intuitively see these effects. It is simple to understand the need for a fire protection firm.
The process of selecting the right partner for fire protection is more complex. There are many service providers that offer different services. It is important to be able to identify the right questions to ask potential fire protection service providers when you're evaluating them.
How to Choose a Fire Protection Service Provider
Although choosing the right fire protection company can seem daunting, these questions will give organizations the information they need to begin the search for the service and inspection provider that best suits their fire-fighting and life safety needs.  There are many fire protection service providers that can help you with your specific needs.
Five things you should ask your fire protection company.
1.  Fire Protection Services Offered
The range of services offered is one of the most important topics you should discuss with potential fire protection companies. Multiple fire protection services are often required by businesses to protect their assets, employees, and business. This depends on the property's layout, budget, and the fire and life safety requirements. Many vendors only offer a small number of life and fire safety services. This leaves little protection. You should search for a fire protection company which offers both fire protection and life safety services in one place. A fire protection company that offers a tailored, full-service fire protection solution is the right one.
It is important for organizations to know who actually does the work. Do the certified technicians work for the company or are they contracted out? Organizations will benefit from a fire protection company that is able to design, install, inspect and maintain a wide range of fire protection systems on its own, rather than having it outsourced.
Questions to ask about fire protection capabilities are:
Are you able to provide all the fire and life safety protection services necessary to protect our assets, property, and employees?
Are you able to offer services that can cover future fire- and life-safety needs?
What other capabilities are you able to offer than fire and life safety inspection Are you able to offer repair, design, maintenance and maintenance services?
2.  Industries Served
It is essential to understand the industries that the service provider has experience and expertise in before you choose a fire protection company. Make sure they have credible references that back up their claims.
A list of references can be shared as a best practice in business. This principle should also be used when looking for the right fire protection company. A list of satisfied customers should be available to help any fire protection company.
You can ask relevant questions about the industries that a potential fire protection company serves.
Are you familiar with companies working in my sector/vertical?
Which past client most closely matches my life safety and fire need?
What did you do to address them?
3.  Experience
When evaluating the criteria for a potential fire protection company, experience is crucial. Established fire protection companies are a good choice for businesses as they have the ability to provide reliable services.
Potential fire protection companies' expertise is only half of its true value. Its ability to reduce customer stress and provide peace of mind is what makes them truly valuable. A seasoned fire protection company can ensure compliance with regulations as fire codes and related technologies change year-to-year. By delegating inspections of fire and life safety systems, trained and experienced technicians can help businesses focus their resources and time on higher priority areas.
Asking relevant questions about experience is a good idea:
How skilled are your technicians in technical matters?
What length of time have you been in the business?
Are you able to employ in-house technicians?
Do employees undergo continuous training?
4.  Certificates and Thought Leadership
Certifications are a sign of how committed a provider of life safety and fire protection services is to their customers' success. Certifications show that a fire protection company is keeping up with industry changes and making sure their customers are in compliance.
The National Institute for Certification in Engineering Technologies (NICET) is a credible certification. This certification shows that an individual is competent in the design, modification, and maintenance of a fire or life safety system. NICET certifications are required for all systems that they install or maintain.
It is important for businesses to know how active prospective fire protection companies are in their respective fire protection organizations. Fire protection companies that are active in trade associations like the National Fire Protection Association demonstrate a commitment to their craft as well as their customers.
Questions to ask about certifications are:
What certifications are you certified in?
Are you involved in NFPA or NAFED?
5.  Pricing
When choosing the right fire protection company, there are many factors that organizations need to consider. As fire protection companies charge different amounts for each service, organizations should understand their needs. The cost of installing a smoke detector is different from that of maintenance and inspection.
Other factors that can impact the price of a product include, but are not limited:
The building's size
Types of assets that are protected
The buildings age
Test features and functions
As an organization's budget may not be unlimited, it is important to think about costs. Businesses should not compromise quality or service in order to save money on fire and life safety. Many fire protection companies offer cheap services, but not at the cost of a complete job. Although it may be tempting to save money in the short term, hidden costs can emerge in the form frequent maintenance costs, fines for non-compliance, and, in the worst case scenario, the destruction of property, data and human lives.
Questions to ask about pricing for fire protection companies include:
How can you explain the costs associated with a project to your clients?
How do you determine an estimate?
How can you price an annual inspection or semi-annual?
Your Fire Protection Company can help you plan for the future
These questions will help you decide if a fire protection firm is right for you. But what about the future?  A company should think about its future goals and plans. Also, consider how the chosen fire protection company can and cannot support them. If an organization experiences significant growth, changes in its location, or other factors, it may have drastically different future fire and life protection requirements. Companies should look for a fire protection company capable of providing a wide range of life and fire safety services to support growth and scale.