Five ways mobile surveillance units can help solve security issues in construction.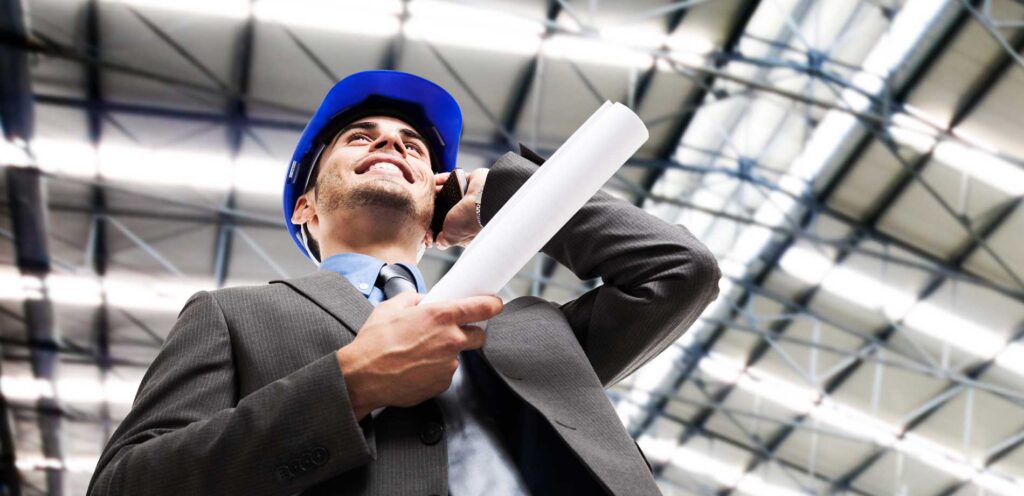 Mobile video surveillance systems can help prevent many of the most serious problems that affect construction sites.
Security is a problem in construction, regardless of how strong the economy is. In a booming economic environment, these sites are abundant, which means that the valuable items they contain are also plentiful. These sites are a magnet for thieves and vandals, who love to rob or deface them.
Similar problems are seen in financial times that are more difficult. Due to a shortage of residential construction, which is often stalled or new, it can create a storm. Vandals and other criminals become more aggressive and are more likely to cause damage. Thieves also look for construction sites to make their living.
Reliable security is essential for construction projects. For more information about construction risk profiles, including how a mobile surveillance system can be used to help project managers prevent theft and vandalism, read on.
Residential risk vs. commercial construction risks
Many tools and equipment used in commercial construction are expensive. Building materials like steel and copper are frequently present and lumber fetches high construction loss each year.
The lucrative field of residential construction is even more attractive. Here are the facts:
These buildings have the onsite value mentioned above as well as household appliances.
These projects are home to many common appliances, such as dryers, washers, refrigerators and AC units. They are also very vulnerable while they are waiting for their new homes to be built.
Thieves are able to see them clearly and will not be discouraged by heavy work.
One residential construction had a broken dishwasher, lighting and an oven. It cost thousands of dollars.
Separately, a residential contractor lost almost $30,000 in household appliances within 24 hours. This included a 700-pound refrigerator – and the police were unable to do anything.
Project delays can be caused by the need to replace lost equipment, vehicles, or appliances. However, time is money and delays can lead to a poor reputation for your construction company. Residential construction sites face another financial risk, one that is higher than even the most expensive household appliances.
Loss of sales can be caused by lax security
This is a loss in face. It can easily happen if graffiti taggers and vandals break into residential sites and make it look decrepit before it opens. A residential project with graffiti, graffiti and slogans will not attract people. This sends a clear message to the public about the fact that the construction company isn't able to control the criminal element and that this residential area shouldn't be a place homebuyers should consider investing in.
It is unlikely that a company with poor security measures, which led to lost sales, will be hired again. Your site can avoid all these financial pitfalls and risks by installing state-of the-art video surveillance. This is how it makes criminals think twice.
Mobile video surveillance: The benefits
From a security standpoint, construction is contradictory. Construction is mobile by nature but a prime target for criminal activity once work starts. This first factor can make security difficult to enforce, and the site that is fixed and visible becomes a magnet for unwanted attention while the contract is completed. There are some security measures that should and can be taken onsite.
Gates and fences that are locked (essential for defining a security perimeter).
Strong site lighting
Stamping equipment with the owner's marks
Posting "Under Surveillance" signs
Lockdown zones for equipment and tools
Hire physical security guards or security animals
They are all vital, but they also have weaknesses that security cameras do not.
Five ways mobile surveillance units can help solve security issues in construction:
1. Maximum security mobility
The equipment can be brought to construction sites whenever it is needed. This makes it easy to have maximum protection, no matter where you are located. With ease, mobile units can be placed near any power source.
2. Reliable power in all conditions
Visual security must be able to operate in areas where there is no power source. Modern surveillance units can operate from solar power or generators to provide security in the most difficult locations.
3. Clearly visible security during peak hours of crime
These cases of residential theft occurred during the crucial 6 p.m.-6 a.m. crime window. Thieves and other criminals believe night will cover them. However, camera units equipped with night vision and thermal imaging can overcome low visibility. This allows you to see who is trying to take out the lighting on your site and also prevents or limits the effects of onsite fires.
4. License plate detection
The majority of the items that residential burglars steal from homeowners are very heavy. To succeed, they need to be transported. They are vulnerable to mobile devices that can detect long-range vehicles, filter out the headlight glare and take clear images of the rear and front plates of suspicious vehicles.
5. Experienced off-site surveillance agents provide 360-degree views
A good security system provider will not just install cameras and allow them to record. Off-site agents monitor your feeds and can interact with suspicious persons through unit-mounted warning lamps and microphones. If necessary, they will alert authorities.
For any questions, contact the experts
WSS Integrated Technologies is the right company to call if you are looking for security solutions for construction sites. Since 2004, we have been providing security solutions for the construction industry and other business models. You can get the security systems you need whenever you need them. Contact us to get more information or to find out more.