Frequently Asked Commercial Fire Alarm Questions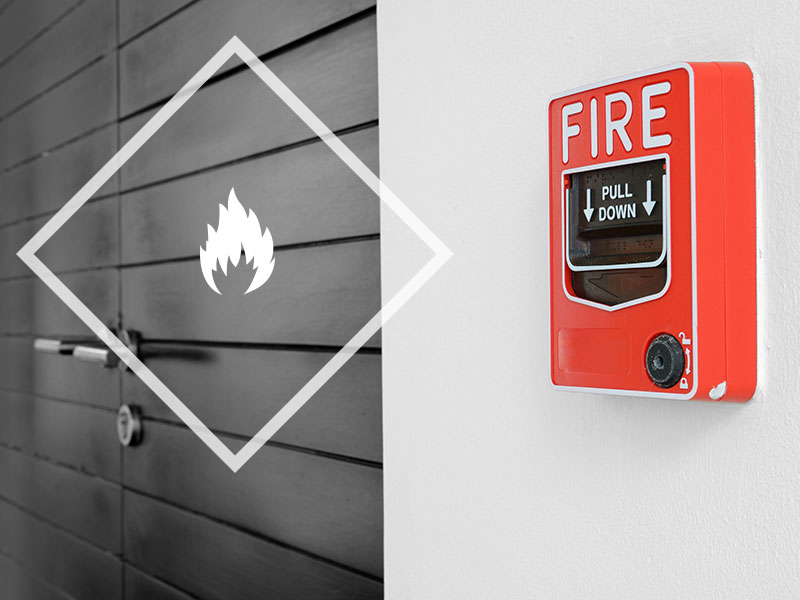 Top Six Frequently Asked Questions
Commercial fire alarm systems play an important role in alerting building occupants of a possible fire, providing them with enough time to evacuate. Fire alarms, however, can be complicated to operate if you're not familiar with the system.
How often should commercial fire alarms be inspected?
Your building's fire alarm system should be inspected and tested on an annual basis to ensure that all systems are ready to deploy in an emergency.    Qualified technicians should test, inspect, and maintain your fire alarm yearly to ensure efficiency.
What does an error code on my fire alarm panel mean?
Fire alarm panels are extremely sensitive and can cause an error code for a variety of reasons, including a power failure. Keep your fire alarm properly functioning by having a qualified technician inspect it to uncover and fix any code errors.
Why is my fire alarm beeping?
Beeping or chirping noises may seem strange and quite unnerving if you don't know what they mean.
Batteries need replacement – you may need to replace existing batteries with new ones.
Loose or improperly installed batteries – there may be a disconnect between the battery slot and connections. Ensure that the batteries are inserted properly by popping them out and putting them back in.
Dirty alarm cover – dust and dead bugs can collect in the sensor chamber which can cause the fire alarm to beep. On occasion, check for any dust etc. collecting in the sensor chamber and clean it out.
Environmental issues – humidity or non-fire related smoke can cause a commercial fire alarm to malfunction.
What is the difference between conventional and addressable fire alarms?
The main difference is the size of the building it can protect. Conventional alarms are ideal for smaller commercial buildings i.e. single-story office buildings and will go off individually if smoke is detected. Addressable fire alarms are made for large buildings or campuses and make for less complex installations.
Addressable fire alarms, in combination with CO detection, can detect and send different signals for both fire and carbon monoxide, offering more advanced programming flexibility. For large premises such as multi-story office buildings requiring more than 30 connectable devices, addressable combination fire and CO detectors are an option.
What is a fire alarm system?
A Fire Alarm System is a number of devices that work together to warn the occupants of a building that carbon monoxide, fire and smoke are present and to evacuate immediately. The alarm system will typically combine auditory and visual warnings to bring attention to the emergency.u
What types of fire alarms are there?
Addressable, Conventional, Wireless and Air Sampling. Many fire protection providers have only one system offering, limiting their technical solution options but FAFS Fire & Security is a true systems house, enabling us to match and offer a system solution from a selection of the leading manufacturers that best meet your own particular needs.