Complete Guide To Emergency Lighting in Commercial Buildings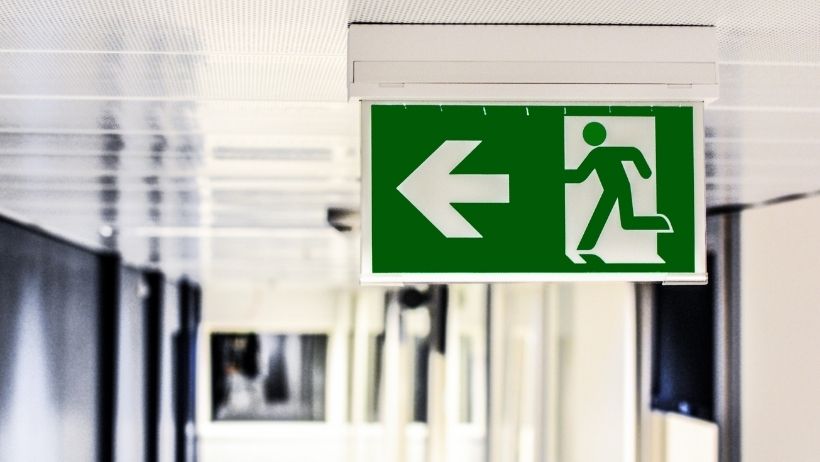 It is crucial to have emergency lighting and exit signs in case of an emergency. Exit signs and emergency lighting are essential safety features in commercial buildings. These signs are intended to protect customers and employees by illuminating exit routes in case of emergency.
It's not difficult to see the importance and value of emergency lighting systems. However, it is important to understand the testing and maintenance requirements set by local and national authorities in order to ensure that all exit and emergency lights work properly.
Commercial Buildings Need Emergency Lighting
NFPA Safety Code 101 states that all commercial buildings must have emergency and exit-path lighting. To ensure that occupants are protected from fire and other hazards, the code is updated three times a year. You should ensure that all requirements are met by all jurisdictions. To do this, check the regulations and rules set forth by the local authority with jurisdiction (AHJ).
Important importance of emergency exit lighting
Emergency and exit lights are used to help people get out of commercial buildings in case of a fire, or other emergency. Fire alarm systems are not as important as emergency lights, exit signs, or panic doors. The former communicates an emergency, while fire sprinklers extinguish the flames. However, emergency pathway lights work in conjunction with exits to ensure that everyone is evacuated safely.
What is the best place to install emergency lighting?
Emergency pathway lighting and exit lights are required for buildings that house occupants at all times of the day. There are three exceptions to the requirement for emergency lighting:
If there is sufficient natural light, buildings can only be occupied during daylight hours. All pathways to the exit must be lit by natural light. To be exempted from this situation, the AHJ must approve.
Structures not regularly occupied by humans.
Towers designed to accommodate less than three persons at a given time, and that provide an escape ladder.
You must make sure that people can leave your buildings safely if they do not fall within these exceptions. These are some common locations where emergency lighting or exit lighting should not be ignored:
Windowsless rooms are bigger than a broom closet.
Designated emergency exit stairs
Corridors or aisles leading to the exit
Ramps leading towards an exit
Escape from the exit by using the escalators
All exits that lead to an area which is open to the public
Doors with delayed-egress locks
New sensor-release electronic locking systems for doors
How to test an emergency lighting system
Because people depend on emergency exit and exit lights to guide them safely out of dangerous situations , it is essential to test the system periodically . You are not only putting yourself at risk of injury to building occupants, but you also violate life safety codes that prevent emergency lighting from failing. There are three options available for emergency light testing under NFPA 101:
Keep written records and test manually
Automatically test with self-testing/self-diagnostic battery-operated lighting equipment
Automate testing with a computer-based self test lighting system
No matter what option you choose, your emergency lighting system must be tested at least once a month for a 30-second check and every year for a 90-minute inspection.
To ensure that emergency and exit lights work when necessary, it is important that a qualified fire and life safety technician follows these monthly maintenance schedule.
MONTHLY:
Make sure emergency lighting conforms to code
Check equipment for damage.
Perform the 30-second push switch test
Make sure to check for lamps that are illuminated and make sure they are correctly aimed
Keep a monthly log to be inspected by the AHJ
YEARLY:
Completely inspect the unit
Perform the required 90-minute testing of the battery/lighting system
Verify the battery's condition, voltage, as well as the date manufactured.
For proper operation and damage, check the AC/DC bulbs or lamps.
Check that the charging circuit is working properly
After the annual test is completed, attach an emergency lighting label to each light.
Benefits of professional installation
Not only must you know where to place emergency and exit lights but also how to properly install them. You must ensure that the lights are properly aimed to illuminate the walkway, and placed in a way that is not too bright or dark. In the event of power failure, emergency lighting and exit signs will need to be lit. This often requires a reliable backup battery. To avoid costly fines and code violations, proper installation, inspection, and maintenance are essential. This should be left to qualified fire and life safety technicians.