How to Unlock Your Business Potential With WSS…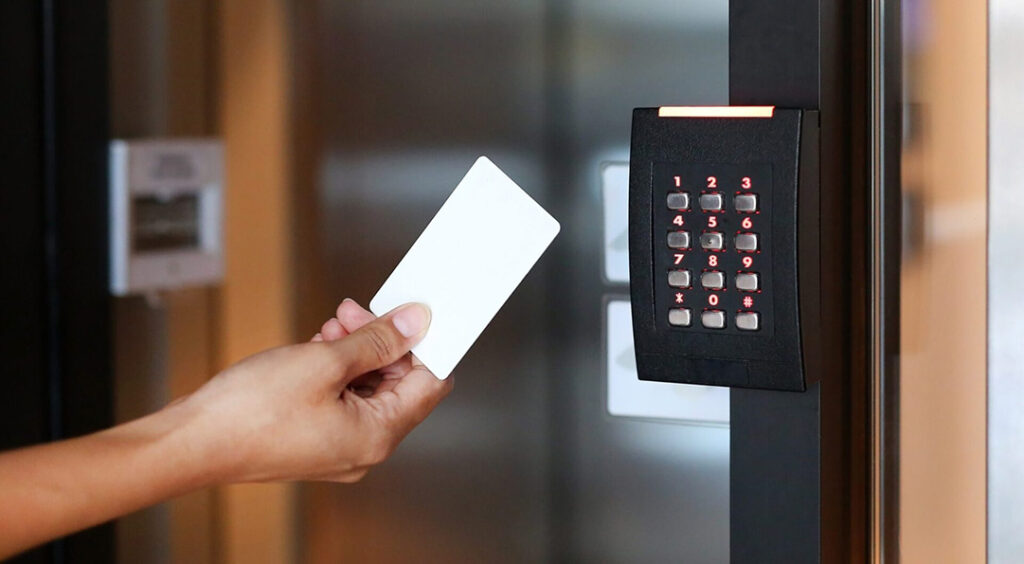 How to Unlock Your Business Potential With WSS Bluetooth Readers and Mobile Credentials
Have your customers asked yet about Bluetooth readers and mobile credentials? Many of them will.
That's because 95+ percent of all adults ages 18-44 own smartphones*. They're like powerful little touchscreen computers in our pockets and purses that we're using for everything, and practically anyone using an access system already carries a smartphone. So, it's no surprise your customers may be asking you for the convenience of using their phones as their access credentials. When you need a proven mobile access control solution, WSS Integrated Technologies is ready.
WSS Integrated Technologies' Solution
Among WSS's expanded line of high-security access control products is the Farpointe Data® CSR-35 Conekt®Bluetooth Reader, as well as the CMC-2 Smartphone Mobile Access Credential, which is stored and activated within the Conekt Mobile Wallet App. Instead of using a badge or fob, users simply download the Conekt Wallet App through which they register and permissions are assigned.
As your customers' authorized users move about their secured facilities, this solution allows them to conveniently use their smartphones to securely work as their electronic access control credentials. Once the app is installed and the virtual credentials are activated, users get the access they're assigned, simply by presenting their phones to the reader — this establishes a secure Bluetooth connection and an encrypted transmission to the user's smartphone.
Overcoming Objections
Despite its conveniences, some people may have concerns about cybersecurity, recalling the industry's original solutions that required users to disclose sensitive confidential information about themselves and their installation. Farpointe Data's Conekt solution that WSS offers allows the user to register only once, needing just the smartphone's number and requiring no other portal accounts or activation features.
Furthermore, for added security, every mobile credential you order from WSS is first programmed with your unique MAXSecure code that's based on Farpointe Data's MAXSecure proprietary communication protocol. And on the reader side, that same code is also embedded to the readers you purchase. As a result, readers and credentials only acknowledge each other when their MAXSecure codes match. WSS Integrated Technologies' Bluetooth reader is also available in bi-directional Open Supervised Device Protocol (OSDP), as well as Wiegand.
Customers may also ask how a mobile credential can be revoked when employees are dismissed or quit. To remove a mobile credential from a system is the identical process as the physical credentials. To activate or deactivate the credential, WSS's mobile solution does not depend on access to the physical mobile device. If the credential is deactivated in the system, then access attempts are denied without regard to the type of credential presented.
Convenient and Secure
Mobile credentials have inherent benefits; namely, they can be sent remotely over the internet — for your customers' administrative personnel who manage cards and key fobs, that's a big benefit. Plus, because we use our phones for so many different applications, we're more likely to keep close track of our phones. Having to unlock the phone also adds additional security against misuse.
Learn More
Besides the fact that just about everyone has a smartphone, there are key aspects of the device that make them inherently useful for secure access control. Take a look here for details.
*Farpointe Data Mobile Access (https://www.legic.com/cases/farpointe-data-mobile-access/)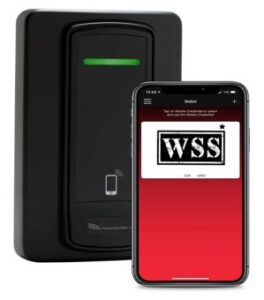 Latest posts by jldellisanti
(see all)