Replacing Your Apartment Buzzer: Five Reasons to Upgrade Today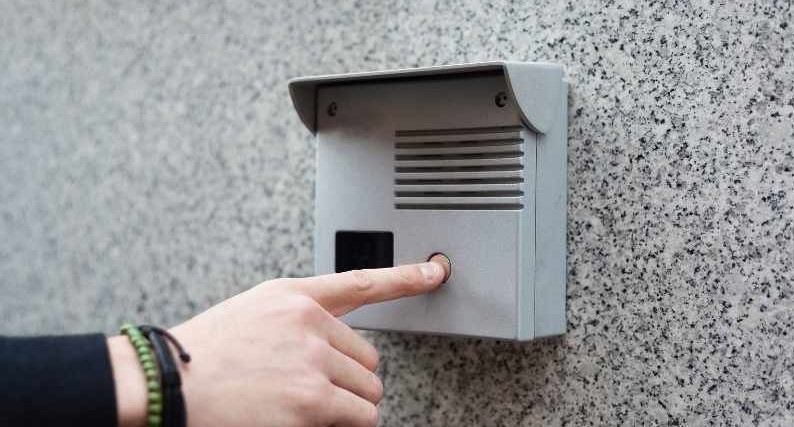 Apartment buzzer systems let visitors "buzz" building residents to alert them of their presence. Since they were introduced in the 1950s, apartment buzzers have been one of the most widely adopted entry systems throughout the history of the apartment intercom. But over the last 70 years, the apartment buzzer system's features and functionality have significantly improved to include video, mobile-based access, wireless installation, and remote management. If you have an old system in your building, it's time to replace your apartment buzzer with something more modern.
Replacing your current system will bring your building into the 21st century. This investment benefits everyone, from the building owner to the property manager to the residents.
Here are five reasons to replace your apartment buzzer system:
1. Improve building security
Safety is essential to everyone, whether you live in a single-family home or a multifamily apartment building. Unfortunately, apartment dwellers can't always take security into their own hands. In some cases, the property owners and managers are responsible for implementing most safety features.
To illustrate the importance of building security: 63% of renters say they would move out of an apartment with poor security.
In fact, a safe entry system is no longer just an amenity — it's a necessity. With heightened health concerns, renters are shifting their priorities toward building safety.
Residents appreciate apartment entry systems that offer safer ways to enter the building, such as:
Touchless entry: If your building has an automatic door, you can implement touchless entry with a smart video intercom like ButterflyMX.
Contactless entry: With contactless entry, residents and building staff can let visitors in remotely, without any person-to-person contact. This is a great solution to let food delivery drivers and couriers into the building without any direct human contact.
Virtual keys: Rather than sharing a physical key with a service provider — like a dog walker or house cleaner — residents want to grant remote property access. Replace your apartment buzzer with an intercom system that lets residents issue virtual keys to guests.
Your outdated apartment buzzer might be enough to 'buzz' visitors in while residents are home, but it simply can't meet modern residents' security and lifestyle demands. To ensure residents can see visitors and never miss a delivery again — no matter where they may be — you need to replace your apartment buzzer with a smart video intercom like ButterflyMX.
2. Add a resident-focused amenity to your building
In recent years, we've seen a shift from high-touch to high-tech amenities in multifamily housing. Today's renters care more about amenities focused on safety and convenience than high-touch amenities like gyms and 24/7 concierge. And as a multifamily professional, you know that pleasing residents is key to retention and signing top-dollar leases. So how do you achieve the security and convenience that residents are seeking?
If your building still relies on an outdated apartment buzzer, you might not know about the benefits and features offered by modern intercom systems. An updated apartment intercom is a building amenity that makes residents' lives easier and safer. If you replace your apartment buzzer with a smart video intercom, you'll be giving residents the features they seek, and in turn improving your retention rates.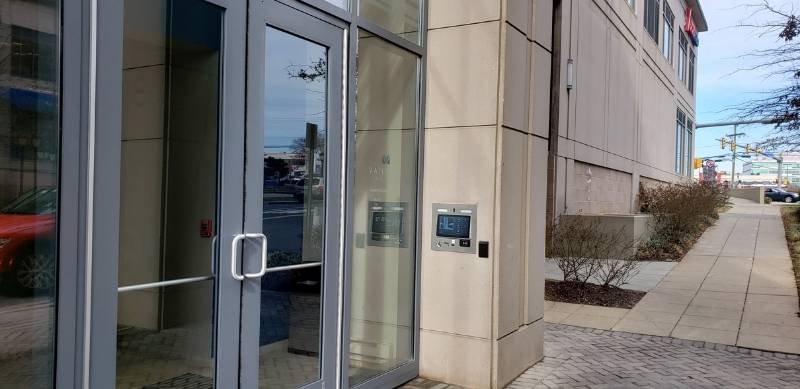 So what is it about video intercoms that delight residents?
Smart video intercoms offer features such as:
A built-in camera, which lets residents see who is at their door before opening it for them and video chat with visitors
Smartphone-based property access, which means residents can open doors with just their smartphone
Virtual keys, which residents can send to guests ahead of time for simple, remote property access
Elevator controls, which can unlock key-fobbed elevators for guests
Door release logs, which gives residents a complete overview of all their door entry events
3. Enable remote property access and system management
When a visitor approaches your building's apartment buzzer, they only have one option: to buzz the unit of the person they are visiting. If they buzz the unit but the resident isn't home, there's no way for the resident to let them in. Imagine if the resident could open the door for their visitor from anywhere in the world!
Well, they can with an apartment video intercom system like ButterflyMX.
And residents aren't the only ones who can benefit from a remote property access feature. Property staff can also grant remote access to maintenance workers, delivery drivers, prospective residents, and more.
To illustrate the benefits of remote property access, here are some great use cases:
Your resident's apartment needs maintenance, but they are at work during the day. When the maintenance professional arrives at the building, the resident can grant them property access even when they aren't home.
Your residents hire dog walkers who need access to your property throughout the day. Residents can see and grant remote property access to the dog walker from anywhere.
You are worried about giving in-person tours to prospective residents due to health concerns. You can remotely grant property access to prospects for self-guided tours.
A delivery driver can't get into the building, so they call the resident through the smart video intercom. Even though the resident isn't home, they can still remotely open the door for the courier to receive their package.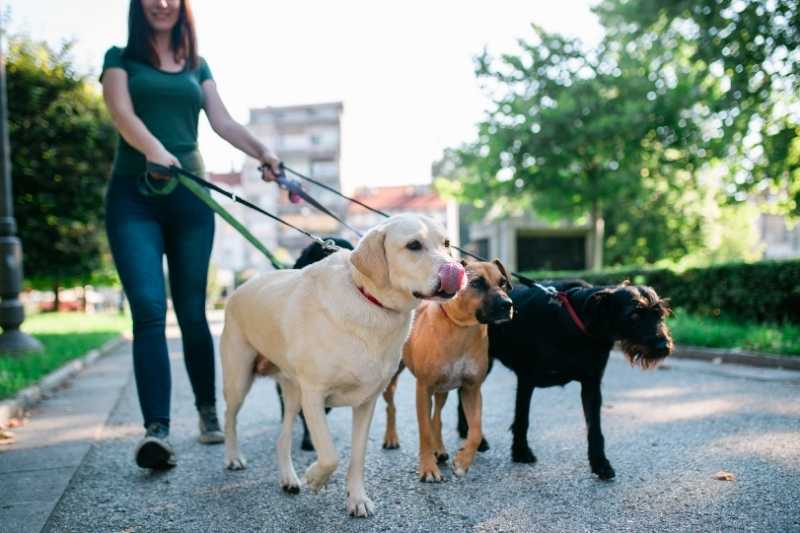 In addition to remote property access, a cloud-based intercom also makes it easy to manage the system remotely. That means property staff doesn't have to go onsite to update the resident directory or manage access permissions. Instead, they can update everything from a cloud-based dashboard.
4. Ensure deliveries
Managing package deliveries in multifamily buildings poses a lot of challenges, but usually the biggest challenge is just getting couriers through the front door. How do couriers get into your building? If they have to use the apartment buzzer to call a leasing office, your process probably isn't very efficient.
Traditional apartment buzzers don't make it easy for couriers to gain property access, which means they may not be able to deliver your residents' packages. With online shopping on the rise, residents receive more packages than ever — and they expect property staff to facilitate a seamless delivery. In fact, 31% of renters would pay an extra $5-$10 per month to improve delivery to their apartment. Spare yourself the angry messages from residents who missed their packages and replace your apartment buzzer with something better.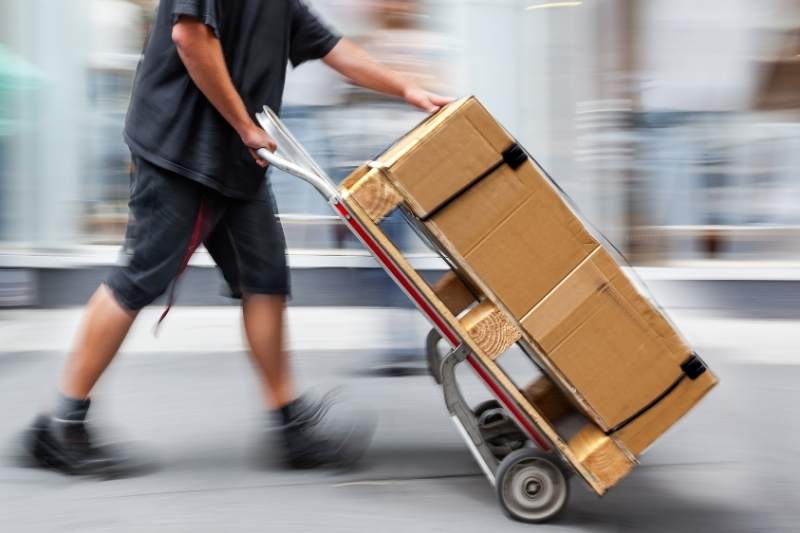 Choose an intercom system that reliably gets couriers in the front door. For example, ButterflyMX includes a delivery PIN feature, which lets you issue unique access codes to each delivery provider. This ensures that every carrier can gain access to the building. You can even update each courier's PIN whenever you want.
5. Upgrade to a system without wiring or in-unit hardware
Have your residents ever complained about a broken buzzer in their unit? If you're sick of spending time and money maintaining hardware in every unit throughout the building, it's time to replace your apartment buzzer and upgrade to something better.
Your apartment building needs a smart video intercom system, which residents can operate with their smartphones instead of devices installed in their apartments. With a smart video intercom, you'll never have to worry about buying, installing, repairing, and maintaining in-unit intercom hardware again.
On top of that, many smart video intercoms are wireless, so they don't require you to run wiring throughout the building. As a result, you'll save thousands of dollars on the installation. Wireless apartment intercom systems only need three connections: internet, power, and door strike. You'll have your apartment buzzer replacement up and running in no time.
** This informational blog piece was written and published by ButterflyMX  https://butterflymx.com/blog/replace-apartment-buzzer/ **
WSS Integrated Technologies is a proud partner of ButterflyMX, for your FREE consultation call us today! 844-856-8071 
Latest posts by jldellisanti
(see all)