Storage Operator Invests in Kiosks to Safeguard Operation Long-Term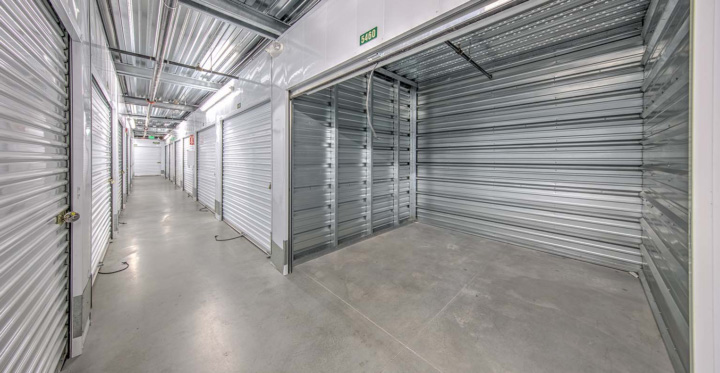 Self Storage Services Explains Why Technology is Critical to Future in Self Storage
Phoenix, AZ, OpenTech Alliance, the leading developer of innovative smart connected technology solutions for the self-storage industry, has partnered with Maryland-based Self Storage Services, Inc. over the past 10 years to ensure they're always open for business. The product that has proven vital to their operations during the current pandemic, and one they anticipate will be key to future success, are OpenTech's INSOMNIACTM self-service kiosks.
"When COVID-19 first hit, our office was closed to the public for six weeks," stated Rick Moran, President of Self Storage Services. "The kiosks were critical at that time. Our managers were in the office, but we weren't allowing customers into the store. If someone wanted to rent a unit, they had to call the office to work it out. We'd direct them to use the kiosk to make a payment or rent a unit. The pandemic has been a horrible thing, but the kiosks have been essential during this time period. In general, we don't feel much pressure if someone gets sick or a manager can't make it to work one day. I hate to have my door closed – I used to feel pressure to do whatever it took to get someone in that building. The kiosk removed that pressure."
When Self Storage Services first broke ground in 1985, computers were not yet in place in most businesses (including theirs). Though their technology has advanced over the years as their operation grew, their old-fashioned operating philosophy has remained hands-on and people-centric. Self Storage Services currently owns 18 facilities throughout Florida, Maryland, Virginia and D.C., with nearly 90 percent of properties operating with an onsite, live-in manager. Despite this, Moran believes kiosks are key to his success.
"I'm a believer in OpenTech's self-service kiosks," stated Moran. "I like the product a lot – it's reliable, it's bulletproof in terms of maintenance, and I see it becoming a big part of my business. I'm sure it will be critical for other operators too – from the more sophisticated operations to the old-fashioned properties like ours. To compete, we need to deliver as much as we can to our customers."
Moran invested in self-service kiosks long before they could be found in most stores, airport terminals and chain restaurants worldwide – and he's a firm believer the technology will only become more essential as the storage industry and tenant expectations evolve. Despite some initial trepidation, Moran's managers have adopted and maximized use of the kiosks – particularly during the challenges created by COVID-19. "I always tell them – it's not a threat to you," stated Moran. "I believe, from my experience in the storage business, it's nice to have a person in there. But there isn't much personal interaction with money anymore. We know that promotion is key to the success of our kiosks. We've worked very hard to train our managers – get out of your chair, show them how it works, walk them through the rental process."
In addition to filling a gap during this time of crisis, Moran believes kiosks are here for the long haul. He recently invested in OpenTech's line of 20 Series kiosks, which debuted in 2019, and loves the updated look and functionality. "I like that there are standalone options – I don't have to mount them to a wall of the building, they're much more sleek, slim and flexible in terms of placement," stated Moran. "I can put them anywhere I want them, making them accessible for tenants who don't want to come into the building. I have one outside the gate in one of our markets."
"When we first developed the INSOMNIAC Kiosk exclusively for the self storage industry, we did so for one very specific reason," stated Robert Chiti, Chief Executive Officer of OpenTech Alliance. "We saw an opportunity to help storage operators work smarter. We are truly in the business of partnering with our customers to make their operations easier and enable their continued success in this industry. OpenTech's kiosks have proven their worth over the past 16 years, and taught us a lot over the years about how to improve the design to best serve our storage partners and their tenants. Self Storage Services has been a longtime partner of OpenTech, and we're grateful that now, more than ever, our technology will help them thrive."
"There are many facets of our business where technology is a key driver of success," stated Moran. "We've seen an increase in activity on the kiosks every year since we implemented them. Our younger tenants see the kiosk and don't ask questions – they opt to use the kiosk more times than not. We're in the middle in terms of demographics and usage, but as the years go by the number of people unwilling to use a kiosk will only continue to decline. There's no doubt that self-service technology will continue to play a large role in our operating strategy moving forward."
Self Storage Services also uses OpenTech's INSOMNIAC XpressCollect automated collections service, INSOMNIAC XpressPay payment portal, StorageTreasures online auctions and the OpenTech Auction Review Service add-on. To learn more about these products, or any of the products mentioned above, please contact OpenTech at sales@opentechalliance.com.
This article was written and originally published by OpenTech Alliance. Original link: https://opentechalliance.com/storage-operator-invests-in-kiosks-to-safeguard-operation-long-term/. WSS Integrated Technologies is a proud partner of OpenTech Alliance. For your free consultation, call WSS today at 844-856-8071!
Latest posts by jldellisanti
(see all)