Metro Self Storage Leverages Auction Review Service to Tackle Highest Risk Item in Storage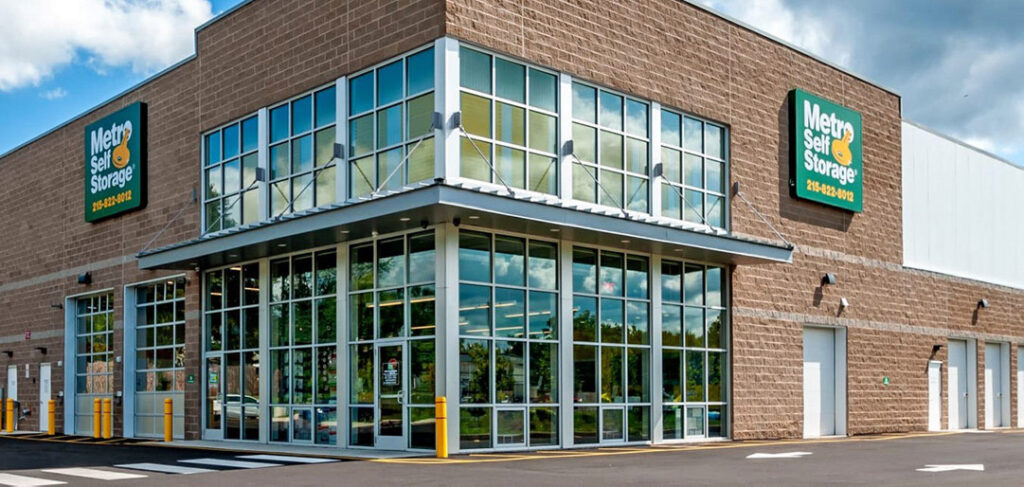 Phoenix, AZ — StorageTreasures, LLC, the leading online storage auction platform, expanded their relationship with Metro Storage LLC (dba Metro Self Storage) to refine and reduce risk at every stage of the lien sale process since 2018. Founded in 1973, Metro is based in the Chicago area and the 5th largest privately-held self-storage company in the US with 140 locations. The veteran company has conducted auctions online since 2015 and leveraged an auction review service to minimize lien sale liability for nearly 10 years.
Metro Self Storage transitioned to online auctions with seasoned auctioneers Chris and Cheli Rosa when their company, StorageStuff.Bid, made the move to an online service. StorageTreasures, LLC acquired StorageStuff.Bid in 2016, adding the Rosas to the OpenTech family, majority owner and managing partner of ST.com, to provide added value for its storage partners. Marc Harris, Assistant Vice President at Metro Storage LLC, noted that in addition to having a trusted relationship with their auctioneers, they knew online auctions were the future of self storage lien sales and would bring added efficiency to the entire process — especially given the volume of auctions they process each month.
"We could be processing auctions every day," stated Harris. "It's a huge investment in time for District Managers. We have large districts – larger than average. The transition onto the StorageTreasures platform was incredibly smooth — we didn't miss a beat. My DMs agree — once they use the platform, they say 'oh, this is easy.' We initially tested the platform in Georgia. If we can get it done in Georgia, we can do it anywhere, because that's our highest lien market."
On top of the benefits of improved efficiency for their staff, Harris praised the added transparency the online process provides to their customers, which has enabled them to settle the majority of delinquent accounts before the unit is even up for auction. The greatest advantage, however, has been the reduction of risk throughout the process — and the ongoing training and education for his staff that's built-in. In addition to ST.com, Metro utilizes OpenTech's Auction Review Service (ARS), a StorageTreasures add-on overseen by Principal Auctioneer Chris Rosa that reviews lien files for potential liability to protect storage operators from wrongful lien sales.
"From my mindset, the auction process is our highest risk item in storage operations," stated Harris. Metro's District Managers play a hands-on role in the lien sale process, a practice that has remained standard operating procedure throughout their transition to online services. "My DMs review every lien file. If they're not engaged in the process, then they lose the touch and feel of the whole procedure. They can work with property managers that are having difficulties. It's not a pass-through — they are looking at the files and getting them into good shape. There are quite a few to review — and we have some tough areas (Georgia, Pennsylvania, Chicago) — those that have so many added risks. You also add risk anytime you add a new person — while we train them, often they haven't learned the process on the level of detail to catch all of the errors." In addition to filling a gap in lien law expertise and serving as the last line of defense against errors in the process, Harris attests that ARS has helped his internal team improve.
"It's great to have that relationship and trust between my DMs and the OpenTech ARS team, and only helps make my team better in our file review processes," stated Harris. "It's a great learning experience for the district managers when a file is rejected and pulled for review – to know they really have to dig in and look at the details. Because it takes a lot of time to completely reset those files. We work in concert with ARS to incorporate changes in the various state lien sale statutes into our review processes at the District Manager and ARS levels." Metro also knows from experience that it pays to get a lien sale right, a culture they've worked hard to build within their organization.
"There isn't any return if you're faced with a lawsuit," stated Harris. "We absolutely want to manage our bad debt — but there's no way we're going to push something through that has errors. It's good to have the expertise of the ARS team on the frontend to catch those errors."
Since Metro signed on with the service in late 2018, ARS has reviewed just under 10,000 lien files and has played an important role in reviewing those files for compliance with various state lien statutes.
"The review service is so much engrained in our process, we would absolutely have no thoughts to ever stop it. This is what we do, we know it's a high risk item, it gives us comfort to know that there are two people involved. ARS is going to review the lien file from a risk-level – we simply pull it out and revise it. To have 140 locations, I can sleep a lot better at night knowing someone is looking at these files and won't let it pass through if it's missing information, or auction dates are wrong, or there aren't enough days between the day of the sale – you won't be in a good position if your sale is contested. The value is so great, I can't even really quantify it."
Metro Self Storage also utilizes the INSOMNIAC Live! call center, INSOMNIAC XpressPay and INSOMNIAC self-service kiosks. To learn more about StorageTreasures, ARS or any of the other products mentioned, contact OpenTech Alliance at sales@opentechalliance.com.
**This article is written and published by OpenTech Alliance https://opentechalliance.com/metro-self-storage-leverages-auction-review-service-to-tackle-highest-risk-item-in-storage/ **
WSS Integrated Technologies is a proud partner of OpenTech Alliance! Please call us today at 844-856-8071 for your free estimate! 
Latest posts by jldellisanti
(see all)